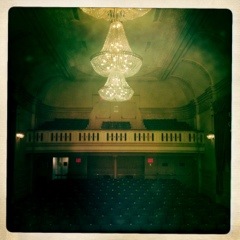 Last week we made our Carnegie Hall debut under these gorgeous chandeliers in Weil Recital Hall. It was so much fun. The acoustic is warm and inviting, in that way where the hall assures you the audience is hearing exactly what you're hearing, but with the tiniest hint of mysterious magical shimmer around the edges. The spatial relationship between performer and audience is perfect as well. You could really sense the audience's energy and their reactions. This was particularly intense in the pregnant, bewildered silence after the end of Coprario's Illicita cosa. It feels so cool when people are amazed at early music.
Here are a few reviews in the NYT and on Bachtrack.
There's also this video of us playing Lawes at WQXR a few days before.